"MEDIA CONSTRUCTS THE WORLD AROUND US"
JB Academy, Faizabad
4/Circular 23rd October, 2017 Activity based Media Training (Film Making) Workshop
(02nd to 11th January, 2018)
Dear Parent/Guardian,
I am sure that you might have noticed how rapidly the presence of media in multiple of its forms has surrounded us in last few years and is increasingly influencing us in the choices that we make.
We at JBA feel that the time is now right to sensitize our children and equip them with some basic knowledge and understanding of various media forms, for them to utilize this powerful asset in a holistic and judicious way for their benefit.
Moreover, the Professional field of Media and Entertainment Industry offers a plethora of career opportunities for children who may be keen to pursue it as a profession later in life.
With this view, we are organising a 10 day activity based Media Training Workshop in association with Cinevidya - a Mumbai based organisation which is committed to bring the Art, Science and Craft of Media Creation at the doorstep of our students.
It's a great learning opportunity for any Child who is keen to learn the craft of Media Creation.
The charges for the entire 10 day workshop are a meagre Rs. 1,500/- per participants
The detailed programme of the proposed Workshop is given overleaf.
For further information about Cinevidya, please visit www.cinevidya.com
Please feel free to connect with any one of the following regarding any query you may have.
(Mr. AK Tiwari - 09838414000, Mr. KK Mishra - 8601874714, Ms. Manju Kumar – 8601874715)
For registration, please contact Ms. Arati Thakur on 8601874733.
With best wishes,
(AK Tiwari)
Principal
Annual day of JB Academy- Guest of Honour: JBA alumni Amit Shukla,IRS being escorted for the programme
​
Watch Videos of Independence Day Celebration 2017 on YouTube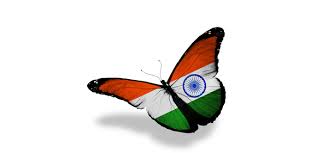 Admission Test Syllabus

(2017-18)
JBA came into being in 1990 as an upgradation of Jingle Bell School, founded in 1978 by Ms Manjula Jhunjhunwala. This progressive, prestigious and reputed co-educational, English medium school is affiliated to the Central Board of Secondary Education. The dream was to provide modern and progressive education to cater to the educational need of people of Faizabad and nearby areas. The School has grown from a humble beginning into a reputed, comprehensive, intellectual, cultural and educational institution. Today it carries on its mission of providing broad based, relevant, moral, social, cultural and physical education in a sprawling six acre campus, to culminate in the attainment of the holistic natural growth of the individual thus contributing to the noble cause of nation building.