Holiday Homework 2018-19
Notice
Class
Title
Work Sheet

Pitara Craft and Cafe is going to organize a Summer Camp at Jingle Bell School, Faizabad from 21st May to 9th June 2018. Timing will be from 11:00 am to 1:00 pm. Candidates will be trained for Art and Craft, 3D Art, Indian and Western Dance, Nail Painting etc.

Age group is 8 years and above.
Registration Fee for the same is Rs. 1500/- only.
Last date of registration is 19th May 2018.

For more details contact Jyoti (8601874734).

VI
Class VI
Maths
VII
Class VII
Maths
VIII
Class VIII
Maths
IX
Class IX
Maths
X
Class X
Syllabus Review Exam
XI
Class XI
XII
Class XII
Syllabus Review Exam
An Interview with Mr. Yatindra Mishra (यतीन्द्र मिश्र) (born 12 April 1977, Ayodhya, Uttar Pradesh, India) is an Indian poet, editor, music and cinema scholar, who comes from the lineage of the Ayodhya Royal Family.
​
Watch Videos of Independence Day Celebration 2017 on YouTube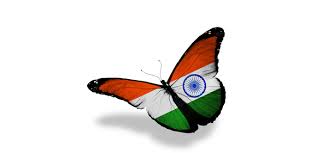 JBA came into being in 1990 as an upgradation of Jingle Bell School, founded in 1978 by Ms Manjula Jhunjhunwala. This progressive, prestigious and reputed co-educational, English medium school is affiliated to the Central Board of Secondary Education. The dream was to provide modern and progressive education to cater to the educational need of people of Faizabad and nearby areas. The School has grown from a humble beginning into a reputed, comprehensive, intellectual, cultural and educational institution. Today it carries on its mission of providing broad based, relevant, moral, social, cultural and physical education in a sprawling six acre campus, to culminate in the attainment of the holistic natural growth of the individual thus contributing to the noble cause of nation building.