T-Lab
Tinkering Lab facilitates projects similar to DIY projects where the students are stimulated to apply the knowledge they have gained in the classroom. It not only helps the students to learn the real-life application and importance of the theories learned from their books but will also develop a natural kinship towards STEAM. If the students are offered the ideal ambience and tools for practically experiencing the theories they learned in the classroom, they would also be encouraged to dig deeper and innovate something new. If we take a look at most of the scientific or engineering innovations, we would find that innovation happens when a few different theories are offered a blended together in a meaningful, focused way.
It consists of different work stations and an ever-growing repository of materials. Skilled facilitators are available to suggest them various dimensions of the project they are engaged in. They also help the children to improve the design and processes.
We know that young children need the chance to explore, daydream, imagine, play and build without an outcome or even a product in mind. But this often takes place outside the classroom, i.e, T-LAB , a platform where they are self-motivated, engaged, and because there is no fear of getting it "wrong" or risking a bad grade, they collaborate and share ideas.
Interaction of students with Mr. Pramod Maithil: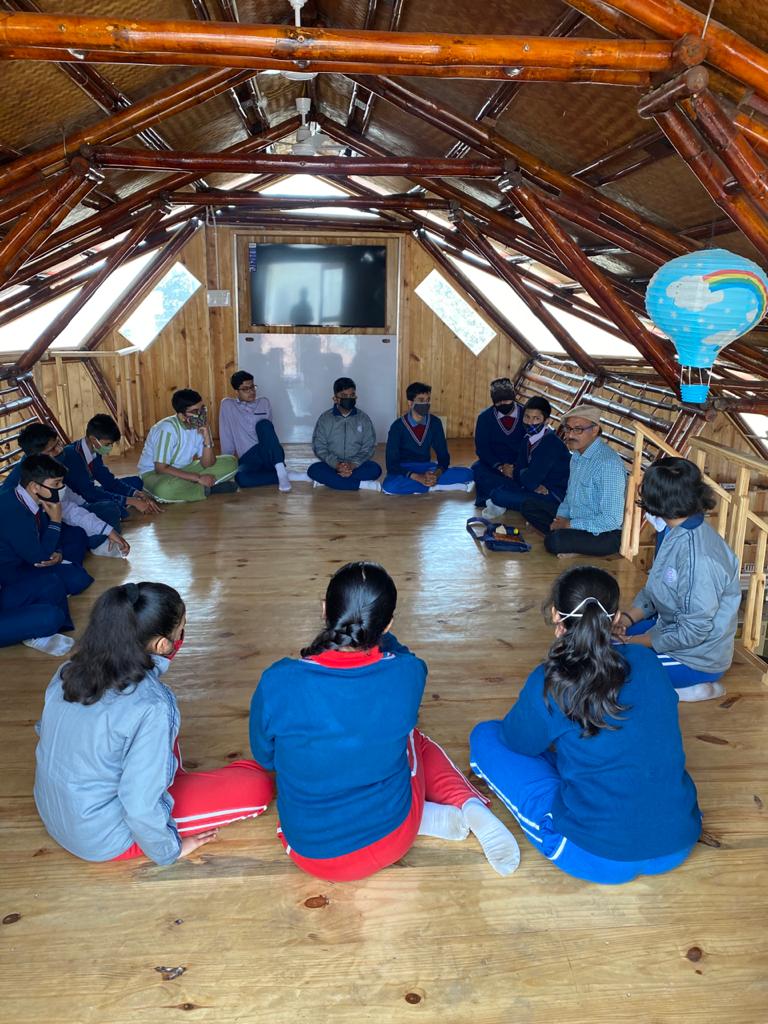 Class 9 students exploring the lab during their visit:
Testing hypothesis: